Welcome to the UK's first ever speakeasy mobile bar.
This fun and unique 1920's vintage themed bar is one of a kind, so let us take you back in time to the 20's when speakeasy bars were the talk of any city and the only place to drink and socialise the night away in style.
Make an enquiry
---
Speakeasy bars originated in America in the 1920's when the prohibition of all alcoholic beverages was enforced to prevent crime.
Little did the authorities know that this would start a rebellion and the development of many hidden underground bars. The bar tender term 'speakeasy' meant that people were supposed to speak easy at a bar, as to not draw suspicion towards the illegal activity of buying alcohol at that time.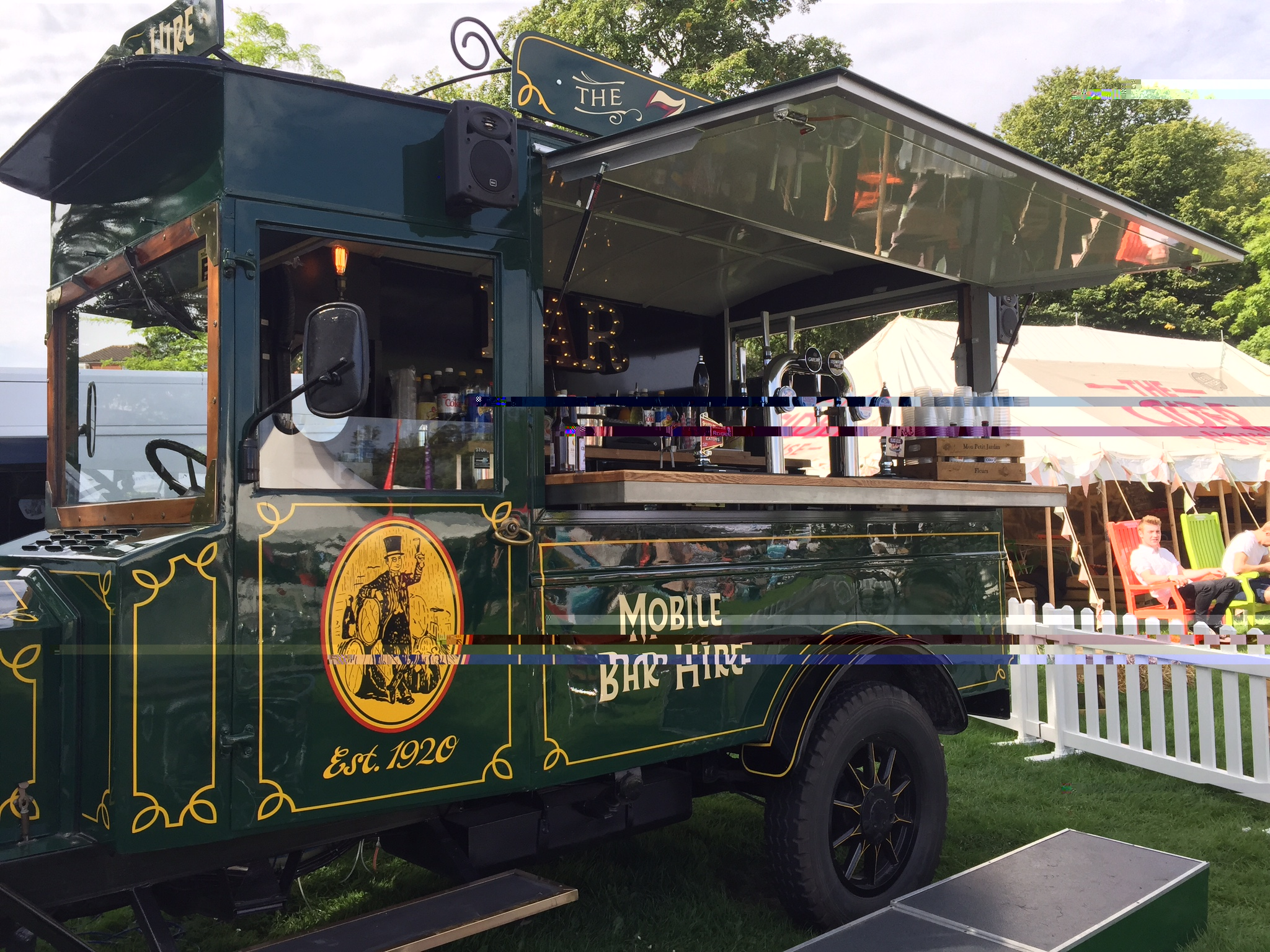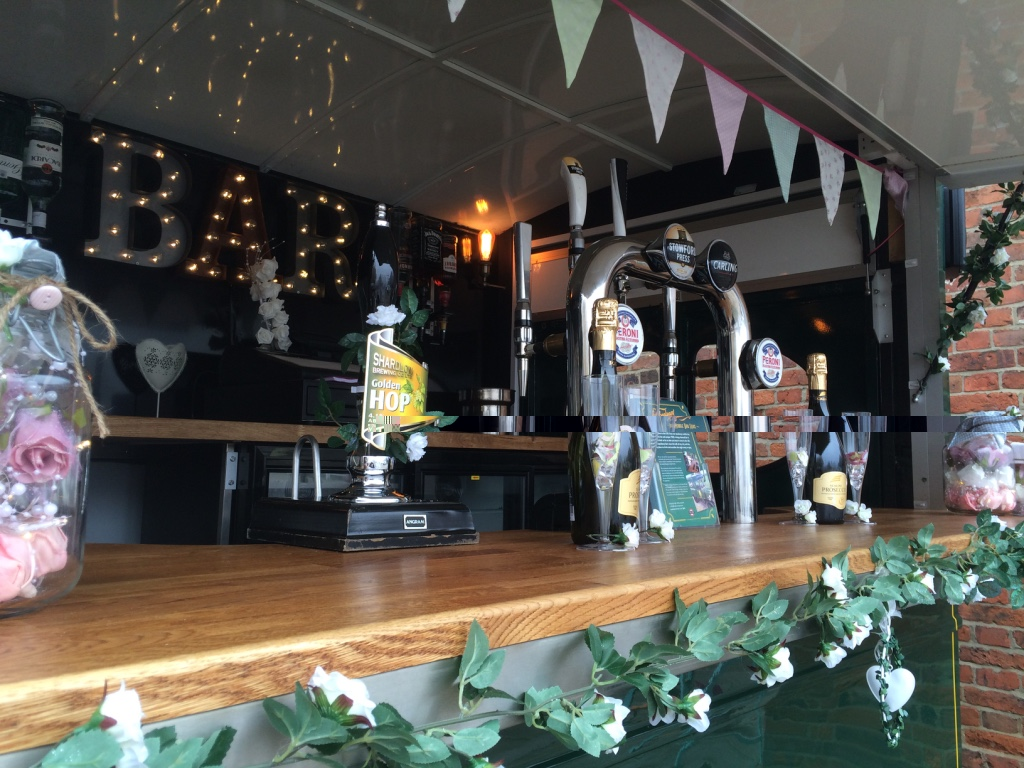 The vehicle itself is a very rare hand painted 1920's style Fleur De Lys parcel van. Less than 100 high top vans were produced and only a hand full of these are still left in the UK today. No expense has been spared for our conversion to ensure that this one of a kind bar is eye catching and draws attention wherever we go.
The bar has elegance, charm and style with the added edge of being extremely versatile. Perfect for inside or outside wedding and festival venues. We can also cater for cosy soirées, festivals, community and corporate events. The bar can be used alone or with our extended bar facilities depending on the amount of guests or size of event.
We are able to offer an array of alcoholic / non alcoholic beverages to suit everybody's tastes, from classic to modern cocktails to ice cold lager and real ales. On board there is a triple fridge to house a range of soft drinks, wines, prosecco, bottled cider and canned lager, or contents of your choice. The doubled cooled cellar system ensures every pint pulled is served nicely chilled. ---
We are passionate about giving perfect customer service. We aim to make your special day or event unique by meeting your every need. We will manage and oversee your event according to your wishes, so that you and your guests enjoy a stress free, relaxing, fun experience.
Contact us and we will guide you on all aspects of your event; including licensing, access, facilities, products, etc. We also offer a 'free of charge' meeting or site survey prior to your event to speak face to face. We believe the personal touch is the only way to go.